What To See On Herzl Street, Birthplace Of The First Modern Jewish City
The Zionist pioneers got a lot done in the space of 24 hours, like planning what would become Tel Aviv a little over a century ago.
Polish jeweler Akiva Arie Weiss, an avid Zionist who contributed to the cause, resolved to put his money where his mouth was and traveled to the Land of Israel in 1904. In the middle of his journey, he heard news that stunned him to the core: his idol, Theodor Herzl, had died of a heart attack at the age of 44.
Weiss continued on to the Holy Land, where he was so entranced that he returned home, closed up his thriving business, and two years later brought his wife and six children (the youngest named "Herzl") to Palestine. He had barely stepped off the boat when he heard of a meeting to be held that evening — a gathering of Jaffa Jews who would talk about the burning issues of the day. He already knew that their biggest problem was land, for Jaffa's mixed Jewish-Arab population was bursting at the seams.
Leaving his family to unpack, he hurried to the rendezvous. To his dismay, the only subjects that came up were, to his mind, petty and inconsequential. Impatiently he finally stood up and delivered an impassioned Zionistic speech, ending with an idea that may seem self-evident today but which was a bombshell at the time: He suggested they build an all-Jewish city.
When they got over the shock, a vote was taken and this wildly original idea was accepted. A committee of five, including Weiss, was immediately charged with preparing a plan. Incredibly, within 24 hours the committee came up with a grandiose scheme for a wholly Jewish city, fully autonomous, with gardens, paved streets, sanitation and running water almost unknown in this backwater of the Turkish empire.
It took three years to acquire the land that would become Ahuzat Bayit, whose name was changed a year later to Tel Aviv. But eventually, on April 11, 1909, the 66 founding families were invited to a picnic on the sand. Here, using grey and white shells with plot numbers and family names etched inside, the lottery was held that gave birth to the tiny new neighborhood that grew into today's delightful Tel Aviv metropolis.
Weiss's house was located on the edge of Herzl Street. Like the others in the colony, it started out as a one-story dwelling with a large frontal garden; he added a second floor in the mid 1920's. It was a gem of a place, for Weiss had planned on a career as an architect before his dad passed away and left him in charge of the family business.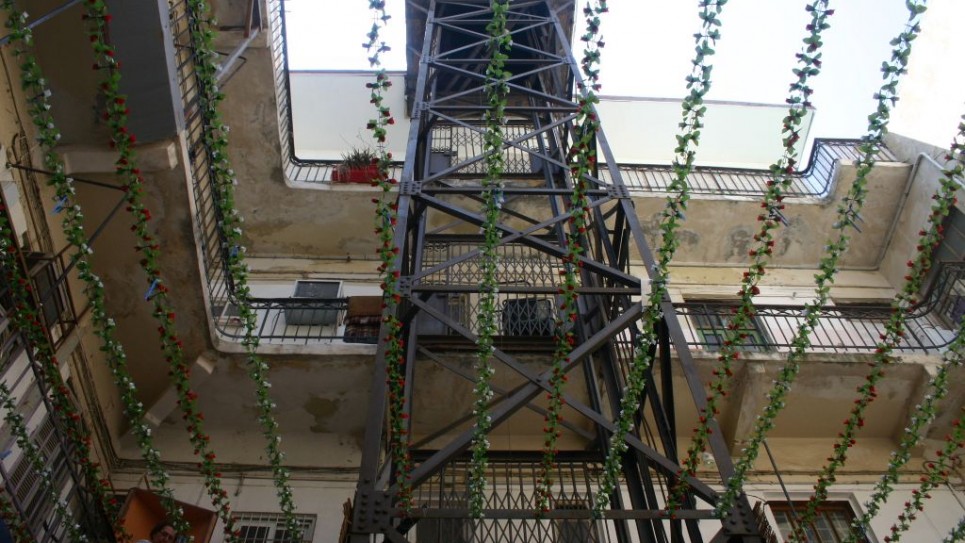 One Response to What To See On Herzl Street, Birthplace Of The First Modern Jewish City