The Gutsy Little Kibbutz With A River That Runs Through It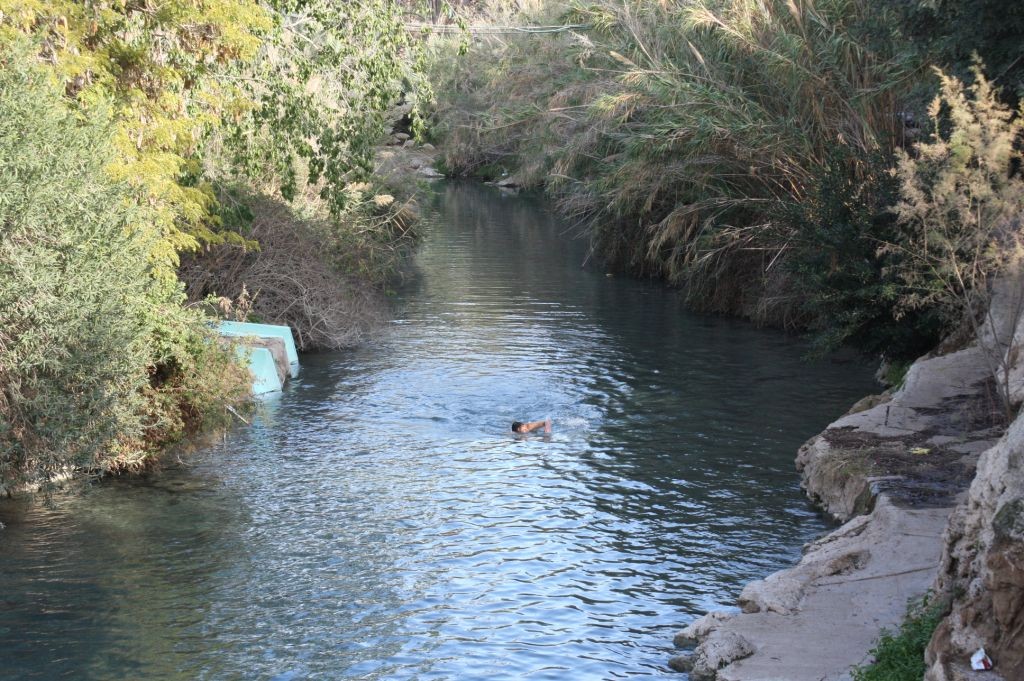 At Nir David in the Beit Shean Valley, Zionist pioneers initiated the first of 51 tower and stockade operations, defying Arab terror and British opposition. Now you can see how they did it.
For thousands of years, villages and cities prospered throughout the Beit Shean Valley. By the time the 20th century rolled around, however, the region — on the north-eastern edge of today's Israel, south of the Sea of Galilee — had lain desolate for centuries. Indeed, the whole valley was nothing but a swampy wasteland. It was only after the Jewish National Fund bought up the swamps and began getting them ready for settlement that the valley came alive once again.
Most of this renewal was the result of backbreaking work by the settlers of Tel Amal. These young, hardy pioneers had jumped at the opportunity to make the wilderness bloom, and spent the years from 1934 to 1936 tilling the soil. Then, with the onset of the Arab revolt and riots in 1936, already hostile locals burned both the crops and the fields the Jewish farmers had worked so hard to prepare.
The young pioneers were faced with two critical problems: Arab terror, and British opposition to Jewish settlement.
Instead of giving up, the group formulated a daring new idea. They would set up a defensible settlement between dawn and dusk, moving so quickly neither the British nor the Arabs would be able to stop them. It was called the "tower and stockade" operation.
After several months of feverish preparations, on December 12, 1936, nearly a hundred young men and women rapidly moved supplies to the valley. They set up parallel 180 meter high wooden walls, and filled them with 25 centimeters of gravel (against bullets). A tower and searchlight, a barbed wire fence, and several wooden huts for lodging 30 of the members completed their new home. By nightfall Tel Amal was a fact to be reckoned with and the inspiration for 51 more tower-and-stockade Jewish settlements to be built within the next three years.
Despite being plagued by malaria and set upon at all hours of day and night by marauding Arabs, the little kibbutz persevered. Today a vibrant and thriving community Tel Amal (later renamed Nir David) was the first kibbutz to grow fish in artificial ponds. It is also the only kibbutz to boast a river within its borders.