On The Jerusalem Trail, From Statue Of Peace To Valley Of Hell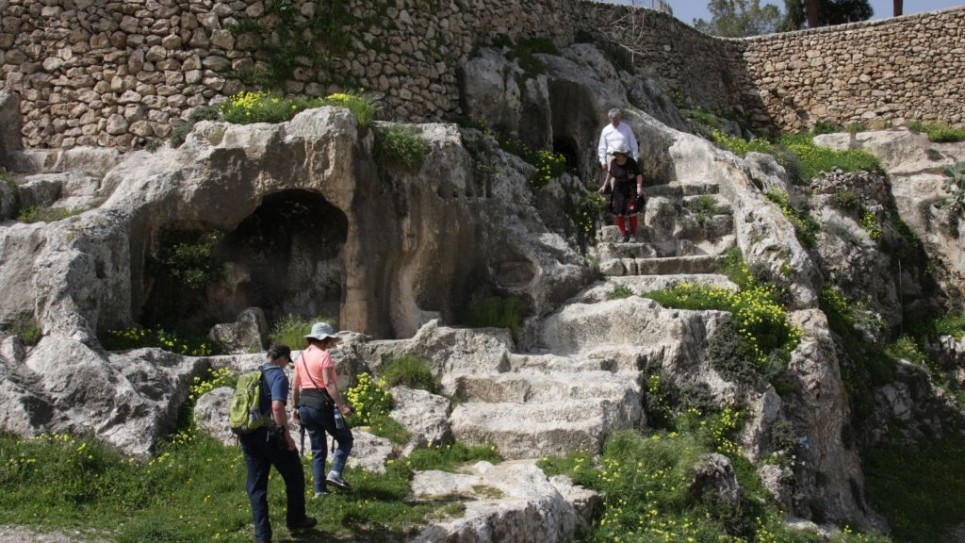 Follow the lion with the walking stick on a journey through more than 2,000 years of capital history.
A glow just now with various fiery red blossoms, blushing pink Mediterranean rosebud and bi-colored wild camomile, the Hinnom Valley wasn't always this delightful. In fact, at one time it was believed that it was the entrance to Hell – and for good reason: during the Biblical era both pagans and Israelites appeased the monstrous god Moloch by sacrificing their children to fires that blazed in the Hinnom Valley.
If you live in Israel, or are planning a trip here within the next month, you will find that spring is the perfect time to follow a short, circular portion of the 42-kilometer-long Jerusalem Trail. An easy path (but with some steps), this trail goes through and above the once notorious wadi, and combines the glories of nature with an abundance of ancient and modern history.
A great place to start is at the Peace Statue, located on the bridge over Hebron Road above the Cinematheque.
Created by Israeli artist Yigal Tomarkin, and inscribed with the well-known biblical verse about turning swords into plowshares, the statue was erected some time before the Six Day War when this was the Israeli border with Jordan.