On Tel Aviv's Glorious Bialik Street, Architecture Ranges Wildly From Eclectic To Bauhaus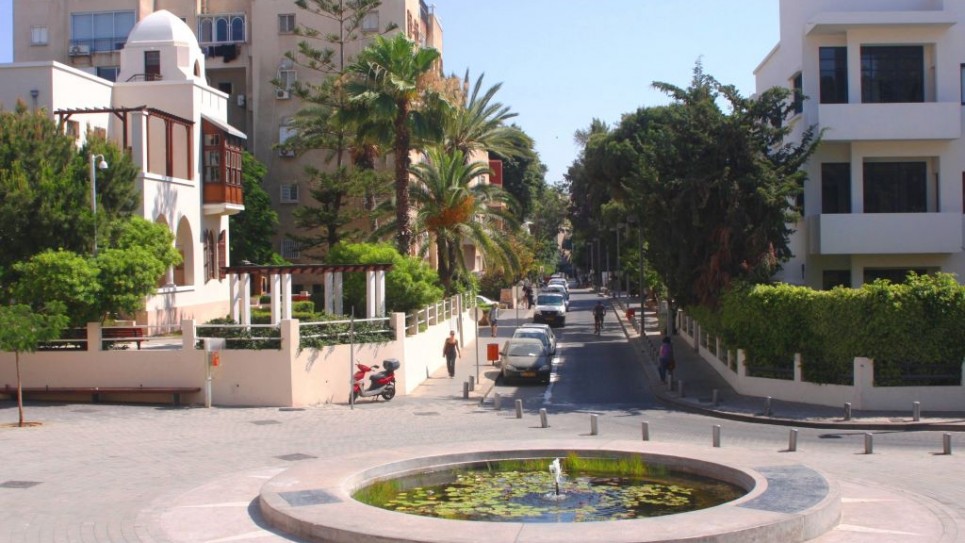 Rubin Museum, Bialik's home and former City Hall are some of the standout buildings on serene avenue mainly constructed by wealthy people from Europe accustomed to gracious living.
The year 1925 was just drawing to a close when Haim Nahman Bialik shut the door of his home behind him, crossed the plaza, and entered the magnificent edifice that was Tel Aviv's City Hall. Ignoring the fact that the Council was in session, or perhaps using that fact to his advantage, Bialik knocked on the door where the meeting was being held.
Mayor Meir Dizengoff graciously bade him enter, and Bialik – dramatically waving a bill for city taxes – began a little speech. "I am a tax paying resident of this Hebrew city," he declared. "And the Municipality keeps sending me letters asking me to pay more bills. But the Hebrew in them is all wrong. It seems to me that the Municipality should hire a Hebrew author to go over the letters you write and to correct them in a way befitting the first Hebrew municipality in the first Hebrew city."
Bialik, Israel's National Poet, was a celebrated figure long before he moved to the Holy Land in 1924. In fact, he was so famous that as soon as decided to immigrate and purchased a plot in Tel Aviv, the tiny road next to his un-built house was changed from Bezalel Hill to Bialik Street.
From Beit Ha'ir – the former Municipality located at the northern end of the street – there is a wonderful view of Bialik Street. And what a glorious street it is. Not surprising, since the houses were mainly constructed by wealthy people from Europe accustomed to gardens and gracious living, with architecture that ranges wildly from eclectic to Bauhaus.
At the time the street was built up, it was located on the tallest hill in tiny Tel Aviv and named for the highly regarded Bezalel Art Academy in Jerusalem. A serene little plaza – Kikar Bialik – was once venue for parades, concerts, dancing and loud demonstrations against the British.
Around the time that Bialik was making his home on the street later named in his honor, Dizengoff was looking around for a municipal building that would hold all the new clerks appointed to work for the developing city.