Improbable Ramle, Where Gondolas Tour Underground, And Napoleon Killed A Muezzin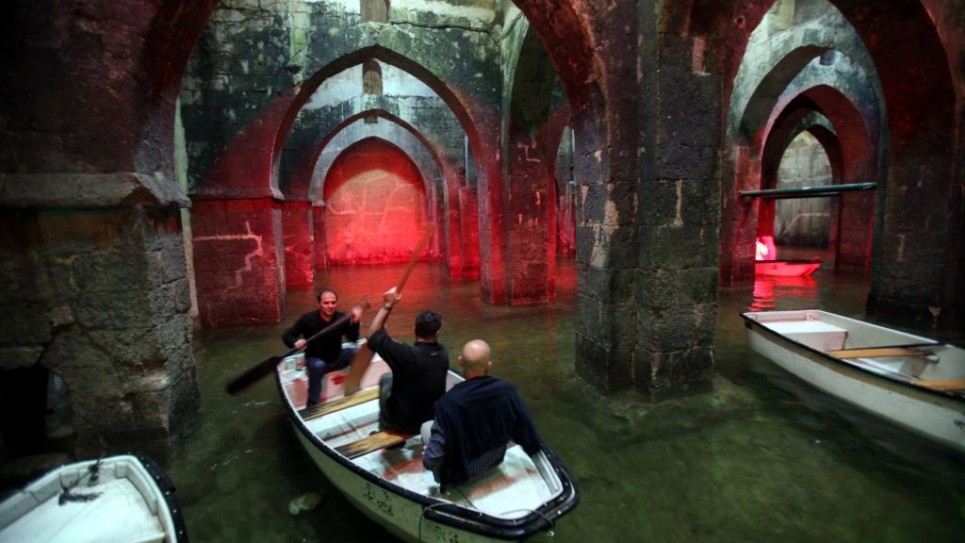 Remarkable history of only Muslim-built city in Israel, a vibrant center on route between Damascus and Cairo, is being revealed.
In 1964, while constructing a highway interchange near Ramle, southeast of Tel Aviv, workers made an amazing discovery: Ramle's Old City — dating back to the 11th century — was relatively new.
For buried deep under the debris that the bulldozers were razing they unearthed remains of a Ramle that was 300 years older.
Among the exciting finds were extensive drainage canals, fantastically deep cisterns, beautiful mosaics, pottery, ancient Arabic inscriptions, and jewelry. But one of the most thrilling discoveries was a jar containing 372 shiny golden dinars and six gold bars minted in 18 different countries — a veritable fortune.
Quite a few of these shiny gold coins are on view at the city's municipal museum, located along Herzl Boulevard — the main street of this very central and historic city.
The museum is only one Ramle attraction in a city with underground boat rides, a delightful market, an ancient tower, and an impressive stunning church.