Haman's Hat: Life In The Jerusalem Triangle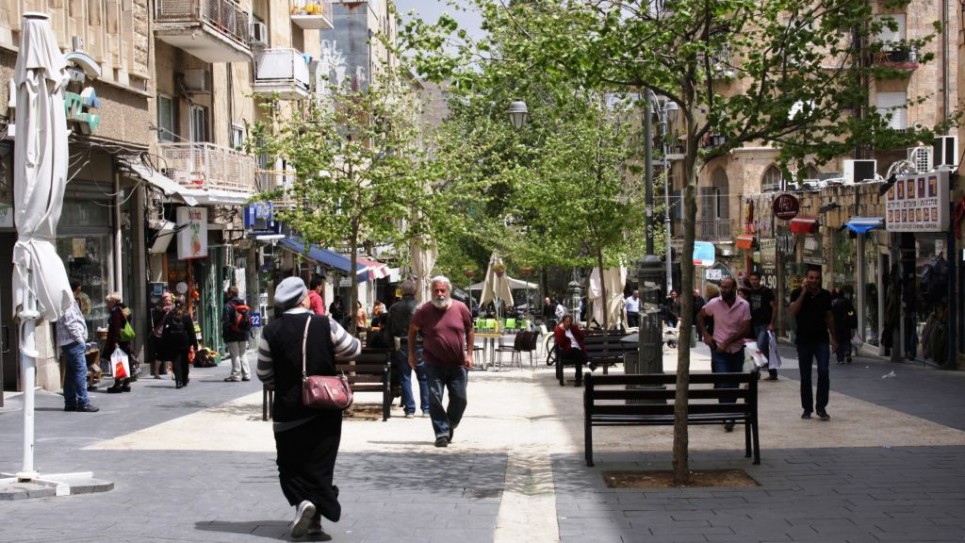 Where Jaffa Road meets King George Street meets Zion Square lies a hub that is the heart of commercial action outside the walls of the Old City.
It has three corners, all of major historical importance. And it looks like Haman's Hat. The "Triangle" (hameshulash, in Hebrew) was developed during the British rule of Palestine (1920-1948) and is the center of commercial action outside the walls of Jerusalem's Old City.
One corner is found at the junction of Jaffa Road and King George Street, famous as the X Intersection. Jerusalem's Light Train runs along Jaffa Road to the ungodly suspension bridge at the entrance to the city — it took at least a decade to complete. Until work on the Train got as far as Jaffa Road and King George Street a few years ago, you could cross this particular intersection on the diagonal. In fact, this was the first X-shaped junction in the country, created on the day that King George Street was paved.
Not long afterwards, a policeman began directing traffic from a round, covered platform in the middle of the intersection. In the 1950s, Jerusalem's first traffic lights were installed on these very streets.
On the corner building at the bottom of King George Street, a large sign informs onlookers that King George the Fifth Avenue was officially declared open on December 9, 1924. The festive inauguration ceremony took place in the presence of British High Commissioner Sir Herbert Samuel, District Governor Sir Ronald Storrs, and Jerusalem Mayor Ragheb Bey El Nashashibi.