Find A Spiritual Oasis With The Monks Of Beit Jamal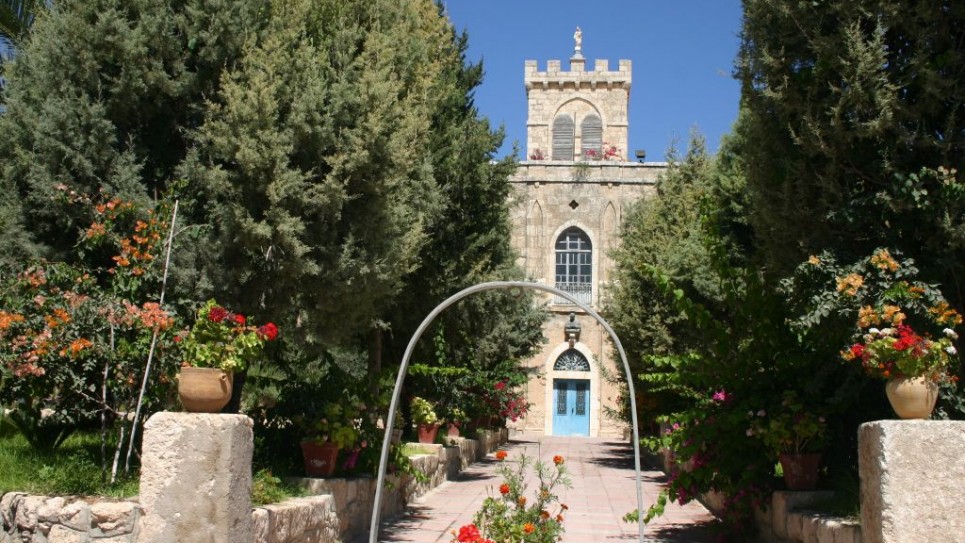 Why a monastery outside Beit Shemesh is drawing hordes of local and foreign tourists.
On Saturdays and holidays it's almost impossible to find a parking space close to the Beit Jamal monastery near Beit Shemesh. Even the winding road that leads up to the monastic complex is often jammed with cars. That's because hordes of Israelis and tourists leave their vehicles on the side of the road in order to enjoy a picnic under olive and carob trees on the monastery grounds. This month, masses of flowering almond trees are a major attraction as well.
People visit Beit Jamal to wander in the garden of the walled monastic complex, to walk around the garden or to explore the unusual church and its antiquities. And visitors can always be found talking to the monastery's friendly Salesian monks, or making purchases at Beit Jamal shops.
Tourists began flocking to Beit Jamal several decades ago. That's when, for lack of candidates, the monastery ceased to function as a school for underprivileged Arab children. Instead, the monks began taking in groups and individuals who wanted to spend a few days on a spiritual retreat.
At about the same time they opened a shop carrying honey from the monastery bees, olive oil from monastery trees and wine from grapes grown in their vineyards and processed at the Cremisan monastery winery just south of Jerusalem.