At Palmachim, A Beautiful And Historic Coastline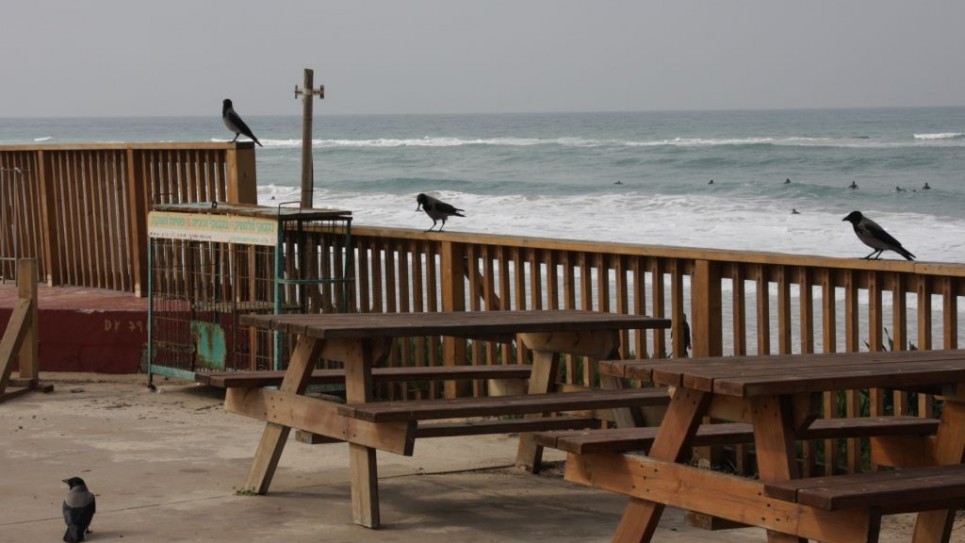 Settlement began here 3,500 years ago, and passed through Canaanite, Phoenician, Roman and Jewish rule. Archaeologists have been excavating for more than two decades.

Early every morning, during the nesting season, rangers from Palmachim Seashore National Park patrol the beach. They are looking for eggs that sea turtles may have laid in the sand.
When they find them – hopefully the day they are laid – the rangers bring the eggs up to their hatchery farm, together with the sandy nests on which they were lying. That way, animal predators like gulls, herons and foxes can't get them, and humans won't step on them. Or eat them: thousands were killed during the British Mandate, when officials had a fondness for turtle soup. Perhaps that's why one of the only two species left in the Mediterranean (out of eight that once lived in the waters) is so rare.
Fortunately, rangers at Palmachim, just south of Tel Aviv, are doing their best in their conservation efforts for preserve the turtle population. Indeed, hundreds of healthy turtles are born each season, later to emerge at night and crawl towards the ocean.
With the help of transmitters, park officials know where some of the adults will be hanging out: at feeding grounds in countries like Turkey, Cyprus and Tunisia. And one day, any female turtles who have survived strangulation in fishermen's nets, wounds from motorboat engines and fatal pollution in the water will return to the sands of Palmachim, for turtles lay their legs at the nesting site where they were born.
Neglected for decades, and often the venue for some really wild parties, Palmachim only officially came under the auspices of the Israel Nature and Parks Authority in 2003. It's a wonder that it took so long, for besides its foliage, wild animals and fabulous antiquities, the Park's 250 dunams – from Kibbutz Palmachim 200 meters past Tel Yavne Yam – include a long stretch of beautiful coastline.