Where Joshua, Solomon And Ahab Built What Was Once Israel's Greatest City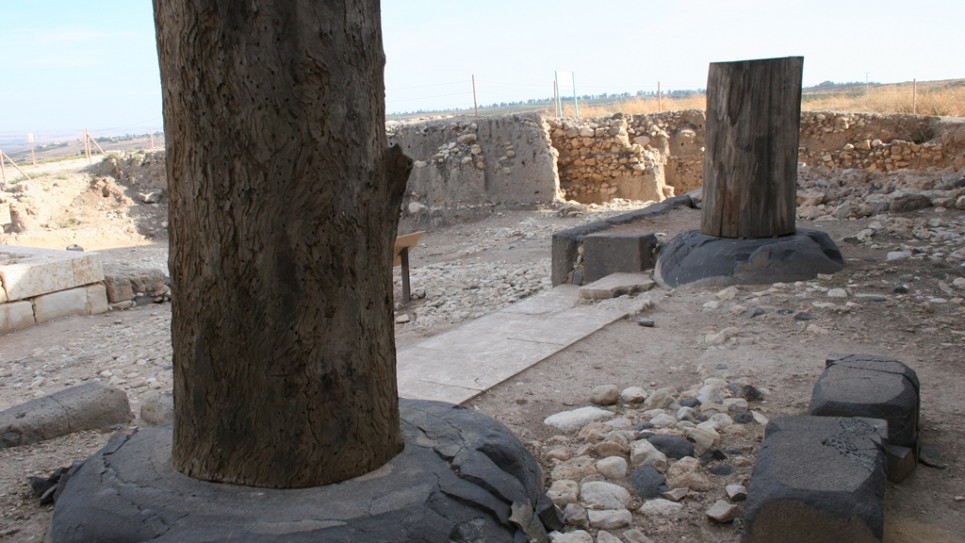 Conquered, fortified and then provided with a sophisticated water system 3,000 years ago, Hatzor has been restored, reconstructed, and recognized as a World Heritage Site

The Canaanites who lived in Hatzor during the biblical era were pretty smug. And for good reason: Not only was Hatzor a metropolis comparable in size to the biggest cities in powerful Babylonia and Egypt, but it also towered above the Via Maris – the main trade route utilized in ancient times. They had other reasons for complacency as well, for their military capabilities were formidable and their fortifications daunting. It was obvious that soldiers daring to try an attack would shiver with fear as they anticipated the burning oil, boiling water, spears and arrows that the defenders would throw down from the walls.
But as King Jabin of Hatzor watched the Israelites conquer piece after piece of the Promised Land, he began to worry. To make certain that he and his people would never fall into Israelite hands, the king initiated a union that consisted of 10 kingdoms in northern Israel, who "made camp together at the Waters of Merom, to fight against Israel" [Joshua 11:5].
Despite the consolidation of their forces, Joshua managed to carry out a vastly successful surprise assault on Hatzor. And when it was over, he commanded his soldiers to devastate the once proud city. "So Joshua and his whole army came against them suddenly at the Waters of Merom and attacked them, and the Lord gave them into the hand of Israel… Israel did not burn any of the cities built on their mounds — except Hatzor, which Joshua burned" [Joshua 11:7-13]. After putting this important city to the torch, Joshua could finally settle the land of Israel.
In 2005, UNESCO added Tel Hatzor to its list of World Heritage Sites of outstanding universal value, and over the last few years Hatzor has undergone an incredible facelift. Today the tel is a fascinating site with partially restored and reconstructed structures and excellent signs.