Walking Tall On Haifa's Panoramic Promenade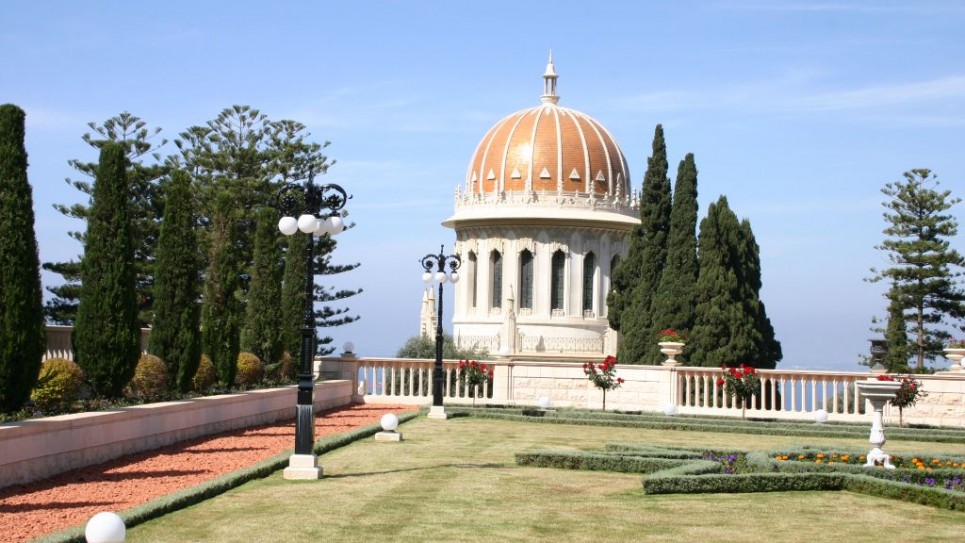 Gaze down upon a glorious history, from the days of Kaiser Wilhelm II to the modern Baha'i Gardens.
When Kaiser Wilhelm II visited the Holy Land in 1898, he began his tour on top of Mount Carmel. And no wonder: the spot on which the German emperor stood offered one of the most breathtaking panoramas in the world.
Directly below him were the red-tiled roofs of Haifa's German Colony, established by the German Templers in 1868; slightly beyond these quaint little houses a shimmering Mediterranean Sea glistened in the sunlight. To the northeast he could see Acco (Acre). And, weather permitting, he viewed the heights of Rosh Hanikra.
Today, Wilhelm's lookout point is part of a delightful Haifa walkway. Called the Louis Promenade, this causeway glories in a series of splendid panoramas; the landscaping is rich and restful and there is plenty of shade.
At almost any point on the promenade you can view houses reaching all the way from the mountain's 550-meter peak down to the water. But the most prominent feature on the slopes is the Baha'i Temple, with its glistening dome. Built above the grave of the oracle who heralded the coming of the Baha'i Prophet, the shrine was prepared in 1953 from all imported materials. The gold plating on the dome, ever shiny, came all the way from Holland.