Trip Of The Month: Defenders' Forest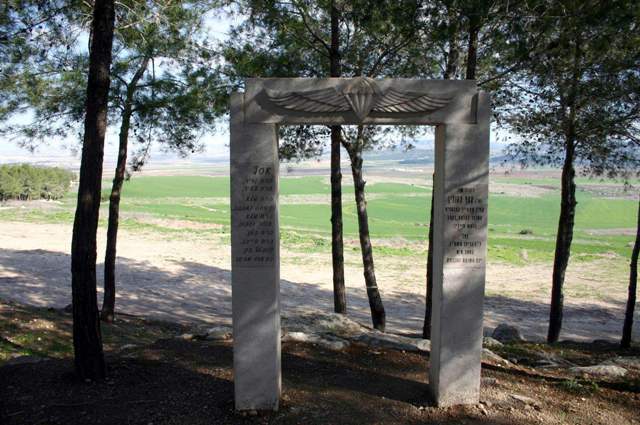 In the spring of 2002, a paratroop division commanded by Major Asaf Asolin was sent to Jenin within the framework of the Homat Magen campaign. Asolin was in the middle of advanced military studies, but when his replacement was killed in battle he immediately rejoined his men and took command. He fell in battle on April 9, which, in 2002, was Holocaust Day.
An impressive Jewish National Fund amphitheater and picnic site was inaugurated in Defenders' Forest in 2003 and dedicated to Asolin's memory. The memorial is one of many found in Defenders' Forest, some of them personalized commemorations in which families and friends paid personalized tribute to their loved ones in a manner they thought fitting – adding a piece of a plane, perhaps, or part of a half-track.