The Sorry Saga Of The American Farmers Of Jaffa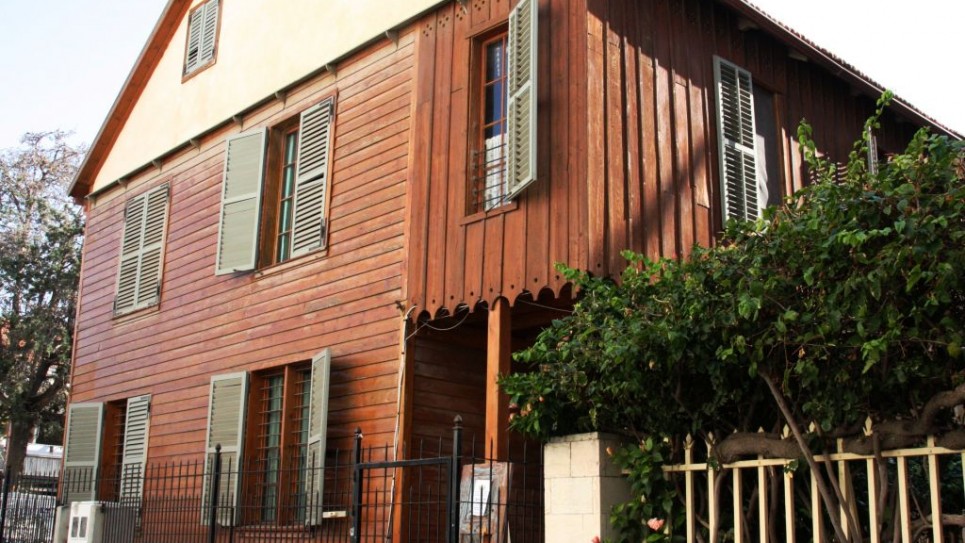 A short-lived American Colony in the mid-1800s later became the first HQ of the German Templers, preparing for the Second Coming, led by Peter Ustinov's grandfather.
On August 11 1866, 157 men, women, and children set sail from the port of Jonesboro, Maine on the three-masted Nellie Chapin. Members of a sect called the Christian Lovers of Zion, they were headed for the Land of Israel. And they had a mission: to develop the land and its resources in preparation for the return of the Jewish people. Armed with modern agricultural equipment, pre-fab wooden houses, and a fervent desire to succeed, they disembarked in Jaffa on September 22.
Unfortunately, their leader, George Adams, had not yet purchased the property on which they had been planning to settle. Even worse, perhaps, the site on which they pitched temporary tents on the beach was near a cemetery that held victims of the dreaded cholera. Within a couple of months, nine children were dead of infections and disease.
As soon as the land was theirs, the new settlers began assembling New England-style homes in what would be the first neighborhood outside the walled city of Jaffa. But their troubles had only begun. As many a European pioneer was to learn later on, farming in the land of Israel was nothing like farming in their native countries. Although they asked for reinforcements and other assistance from officials in Maine, nothing was forthcoming.
More problems were in store. They couldn't harvest enough food to keep from starving, a frustrated George Adams began drinking, internal disputes were rampant, and mortality rates were unbearably high. Two years after their arrival in Jaffa, all but two dozen or so members of the American Colony in Jaffa had gone back to the New World.
In 1942, historian Reed Holmes met an elderly woman who had been 13 when the Nellie Chapin entered Jaffa Port. Waxing nostalgic, she told him about the Colony. Holmes' imagination was fired and after decades of extensive research, he published The Forerunners in 1982.
Around the same time, Holmes organized a tour of Israel. Among the participants was one Jean Carter, a licensed construction supervisor from Massachusetts. Holmes took his group to the American Colony, where Carter was aghast to learn that the houses – which were in terrible shape – were slated for demolition. She immediately determined to do whatever she could to save these unusual remnants of early settlement in the Holy Land.
Carter was raised in a small Christian church, had a master's degree in Jewish studies and studied Hebrew in Israel. Somehow she persuaded the government to declare the colony a site to be preserved, and received a promise that any house that could be saved would not be torn down. She even got the Tel Aviv Municipality to place a memorial plaque on the beach where the American Colony landed long ago.