The Sacred Stone Of Mount Bereniki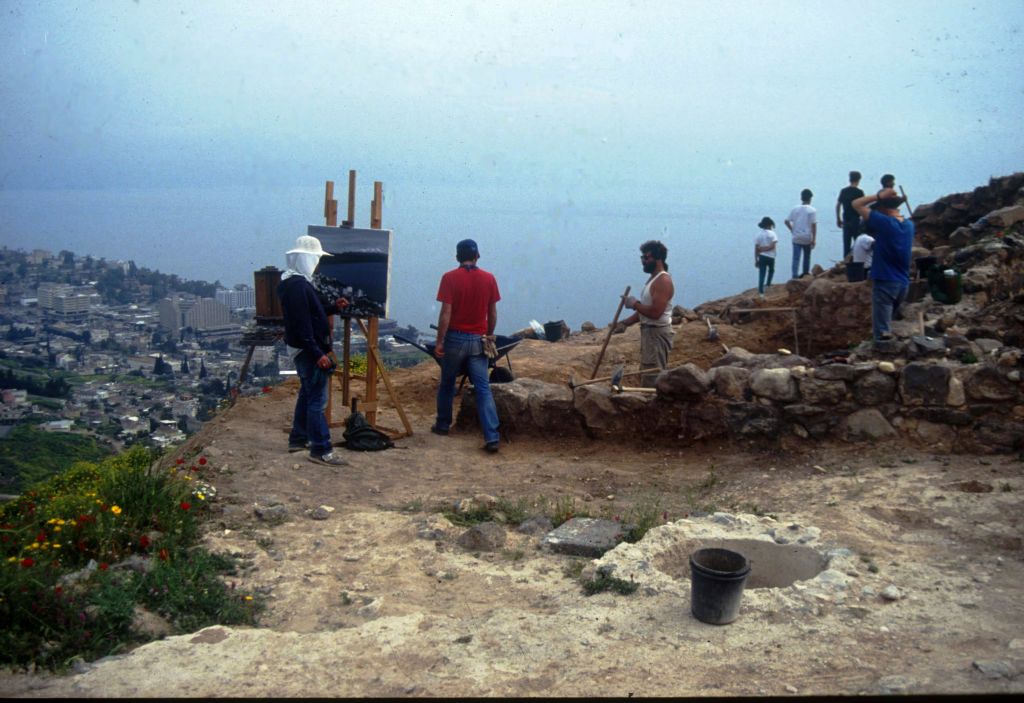 What was a strange rock, with a perfectly carved hole in the middle, doing in the remains of an eighth-century church outside Tiberias?

Ancient Tiberias was built by the Roman ruler Antipas in the year 20 C.E. Located between the Sea of Galilee (Kinneret) and a mountain that would later be called Bereniki (probably for Herod's granddaughter Berenice), Tiberias contained a magnificent palace which contemporary scholars believed to have been located at the peak of the mountain. It was a perfectly logical assumption, since from the heights of Bereniki there would be a heart-stopping view of then-new Tiberias and the glistening waters below.
But when members of an archeological team from the Israel Antiquities Authority stuck their picks into the mountain, they were astounded to find not a palace but a church –the first and only eighth-century church to be discovered in Israel.
Beneath this well-preserved site they also dug up foundations and a mosaic floor from a church built 200 years earlier but destroyed in the region's catastrophic earthquake of 749.
In Bereniki the archeologists made other unique discoveries as well. Not only was the eighth-century church abandoned in an orderly fashion, leaving an altar, pillars, and other parts of the edifice almost completely intact, but within the foundations of the earlier church they found what some experts believe is a stone sacred to the Christian faith.