Qumran, The Land Of Buried Treasure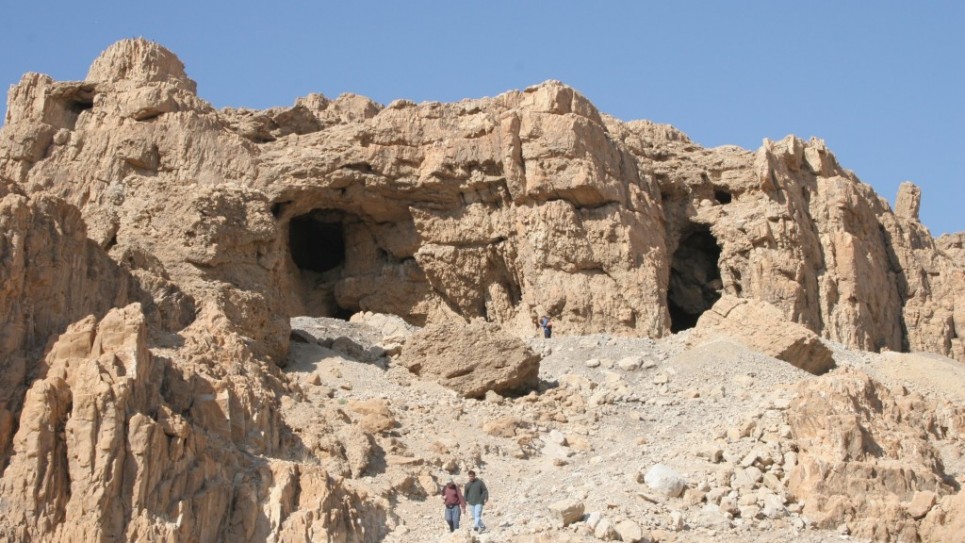 The world of the Dead Sea Scrolls comes to life in the ancient Essene desert outpost
The year was 68 CE and the Romans were coming, tearing through Judea and destroying everything and everyone in their path. An isolated community of 200 Jewish souls, located below the cliffs on the northwestern shores of the Dead Sea, reached a desperate decision. It was a long shot — but they resolved to hide away the fruit of two centuries of hard labor, hoping to return someday and to pick up where they'd left off. Wrapping hundreds of fragile scrolls in linen, they placed them gently inside clay jars and hid them in caves near their homes at Qumran.
Almost two thousand years later, in spring of 1947, a shepherd boy taking his flock to Bethlehem passed by the caves. One of his goats had wandered off and no sooner had he thrown a rock into the nearest opening to flush it out than he heard a crash: the stone had smashed an ancient jar. Since that time, over 800 scrolls — and the ancient settlement itself — have come to light.
The first century was not the only time that Jews had settled at Qumran. Indeed, there were Jews here during the Israelite and First Temple Period who abandoned the site only during the Babylonian conquest. But the Jews who settled here during the second century BCE were an especially spiritually oriented group. They were called the Essenes, and belonged to one of the largest of contemporary Jewish sects in Judea.