Overlooking The Judean Desert, A Home For Israel's Flowers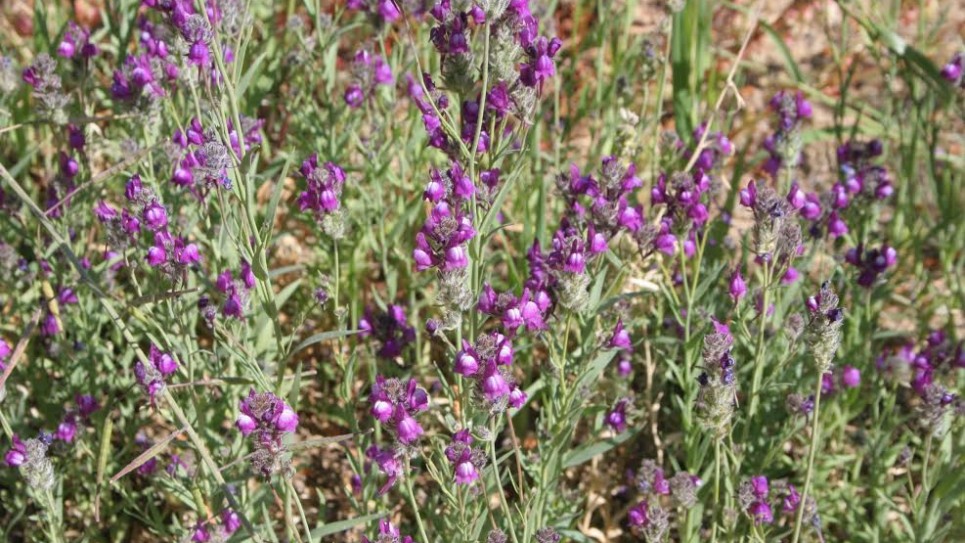 The Mt. Scopus Botanical Gardens feature almost a third of the country's 2,400 wildflower species, and a few surprises

When was the last time you gazed in awe at the petals of the multi-colored eastern golden drop? Sniffed the delicate fragrance of the Ramon marjoram plant? Or feasted your eyes on the regal petals of the stunning blue sage?
You can view all three of these rare delights (and hundreds more) on a marvelous spring walk through the Mt. Scopus Botanical Gardens at the Hebrew University. The Gardens cultivate and preserve Israel's natural heritage for the generations to come. And, in the case of flowers that are either rare or slated to be wiped off nature's map, to recall the glories of the past.
The Botanical Gardens on Mount Scopus were established in 1931, six years after the foundation of the first Hebrew university in the world. From the beginning, and unlike the Gardens developed much later at the University's Givat Ram branch in west Jerusalem, the Mount Scopus grounds exhibited only flora from the Land of Israel – in habitats designed to be as natural as possible.
Creator of the gardens was Alexander Eig, born in Russia near the end of the 19th century. Eig was an incorrigible teenager who refused to attend school, preferring to wander about in Nature. At their wits' end, his parents decided to send him to the Mikve Yisrael Agricultural School in Israel.