History Amid The Hubbub On Jerusalem's King George Street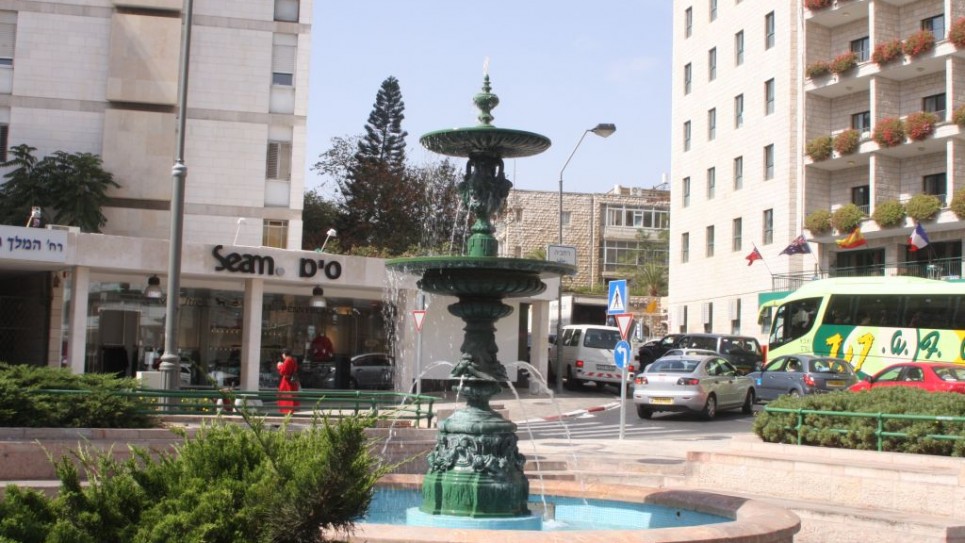 People walking downtown generally have a bus to catch, shopping to do, or a friend to meet. It's worth taking time to study the buildings.
In 1952, Knesset opposition leader Menachem Begin organized a massive demonstration to protest against the acceptance of German reparations. In a fiery and passionate street speech he called this kind of compensation a life and death issue. He then led thousands of men, women and children on a stormy march to the Knesset, located at that time in the Beit Froumine Building in the middle of King George Street. Tempers were so high that guards had to hold the crowds back with tear gas. The Knesset ultimately voted to accept the reparations, badly needed by the newly created State of Israel.
People walking on lively King George Street generally have a bus to catch, shopping to do, or a friend to meet. Rarely do they have time to study the buildings that line the road. Too bad, for the street is not only oozing with modern history, but most of the structures were constructed in a Bauhaus (International) style – so important that Tel Aviv was declared a World Heritage Site by UNESCO for its Bauhaus neighborhoods. And some buildings are actually an architectural delight.
King George Street was officially declared open on December 9, 1924. But after Israel became a State, the municipality suggested replacing King George the Brit with King David the Israelite.
The idea was vehemently opposed by Yitzhak Ben-Zvi, Israel's second president. Ben-Zvi reminded other leaders that King George V ruled at the time of the Balfour Declaration in 1917, and had always been a good friend to the Jews (as opposed to George VI, the monarch who reigned when the infamous British White Paper limited immigration to Palestine).