High And Mighty: A Trip To The Israel Air Force Museum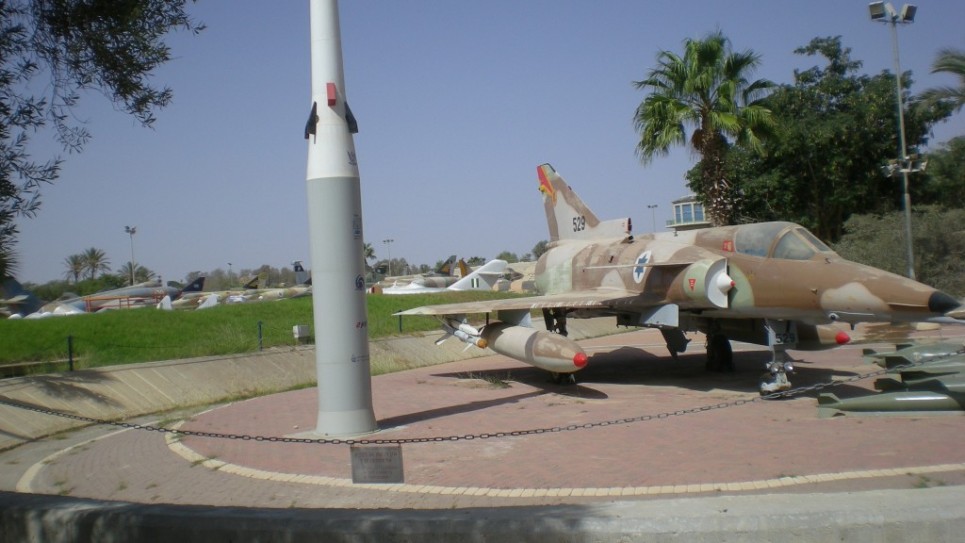 From Avengers and Mirages and Spitfires to blind spots and crash landings, the aircraft on display tell the incredible tale of a young nation's survival
Shortly after Israel declared her independence, a column of Egyptian forces invaded Israel from the south and advanced towards Tel Aviv. Israel's meager ground forces were unable to stop the flow of the Egyptian army and it seemed that Tel Aviv would quickly be overrun. Since Israel didn't possess any combat aircraft capable of stopping the Egyptians, Israeli agents in Czechoslovakia quickly purchased four small World War II Messerschmitts, took them apart, loaded them into larger aircraft and rushed them to Israel for reassembly.
Israel's newly-acquired planes met and attacked the Egyptians near a bridge a mere 20-minute ride from Tel Aviv. Although two of the four planes were damaged, the Arab advance was halted. In part, this amazing success was due to the psychological effect on the Egyptians, who were astonished to find that our fledgling country had any air force at all.
The following day, a Messerschmitt flown by dark-skinned Canadian volunteer Milton Rubenfeld was hit by Egyptian fire. Rubenfeld parachuted into the water by Kfar Vitkin and suffered multiple injuries. Like the Egyptians, few Israelis were aware of the fact that their brand-new country had an Air Force — complete with airplanes! So when Rubenfeld stumbled towards them, area residents thought he was an Arab and started shooting.