Get To The Roots Of Israel's Historic Trees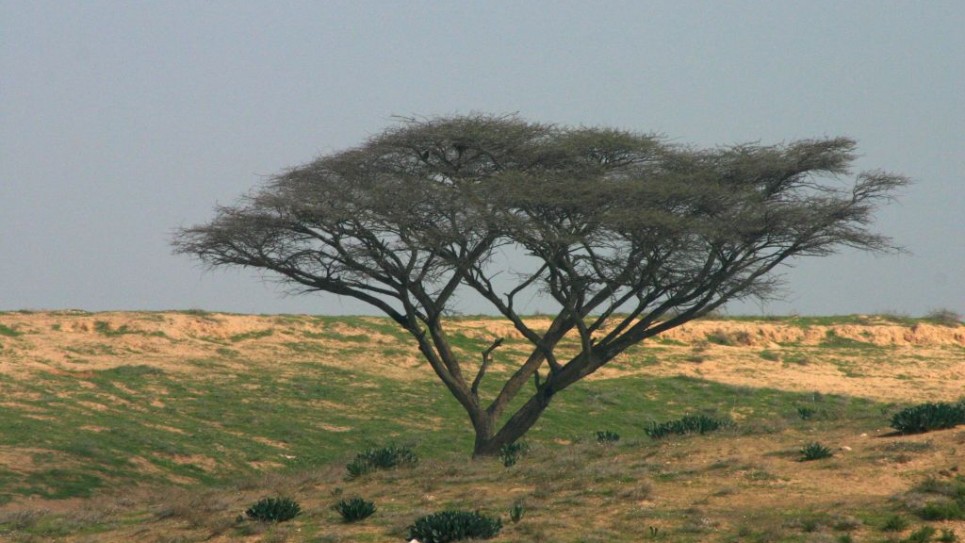 A Tu Bishvat tour of some of the country's stalwart, storied specimens.
When Russia took over Bukhara in 1868, it granted the Jewish population religious freedom as well as a monopoly in the silk and woven-goods trade. The more enterprising of them took excellent advantage of the opportunity and became wonderfully affluent. Indeed, when the first Bukharan immigrant reached Jerusalem in the early 1870s, he brought his wife, his children, and a servant to the Holy Land.
By the 1890's about 200 Bukharan immigrants had reached Jerusalem and all of them lived inside the Old City. But they were crowded, and in 1891 they decided to put establish a neighborhood outside the Old City walls. Its design was unusual for Jerusalem: the plan called for spacious homes on tree-lined boulevards with main roads a generous width of 10.5 meters and side streets five meters wide. When it was complete, the Bukharim neighborhood boasted some of the grandest structures in the city.
Hardly any of the original buildings remain, the earliest residents are gone and the atmosphere has undergone a radical change. Most of the eucalyptus trees planted to beautify the neighborhood have disappeared, after becoming firewood for the Turks during World War I. Yet one huge, aging eucalyptus tree remains on the neighborhood's main street — a reminder of earlier times.
January 25 marks the Jewish holiday of Tu Bishvat – a New Year for the trees – when early bloomers wake up from winter and nature lovers celebrate the season by planting tiny little shoots at special sites all over the country. What better time than this, then, for stories about a few stalwart specimens – like the Bukharim eucalyptus – that have survived the ravages of time.