Caves Of Arbela: The Ultimate Hiding Place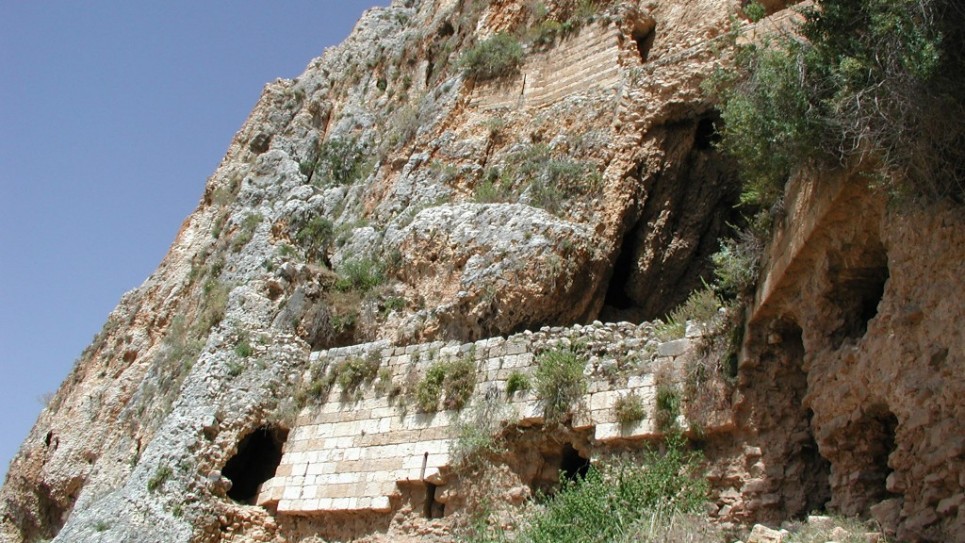 Even Herod could not vanquish the guerrilla cave dwellers who lodged in these extremely steep cliffs atop a very deep valley
Forty-five years after my first climb up Mount Arbel, I tried it again this week. How beautiful it is during this almost-spring season, filled with brilliantly red anemones, tall asphodels and the pink and white blossoms of the Maltese cross. And although I huffed and puffed quite a bit, ending up with legs that were wobbly and stiff for one or two days, it felt pretty good to know that I still had it in me!
Mount Arbel, just north of Tiberias, is a stunning site that oozes with Jewish history. In fact, well over 2,000 years ago it was filled with Jews! They lived on the mountain in two different kinds of housing: One group resided in dwellings on the mountain top and the others occupied natural caves that had been gouged out of the limestone by rainwater over many millennia. Their town was called Arbela.
Arbela's cave dwellers built ritual baths and water cisterns, and enlarged the caves in order to make their homes more comfortable. And at different times over the course of Israel's turbulent history, the caves were fortified and connected with an internal staircase.