'But When The Sun Rises, No One Knows Where They Are'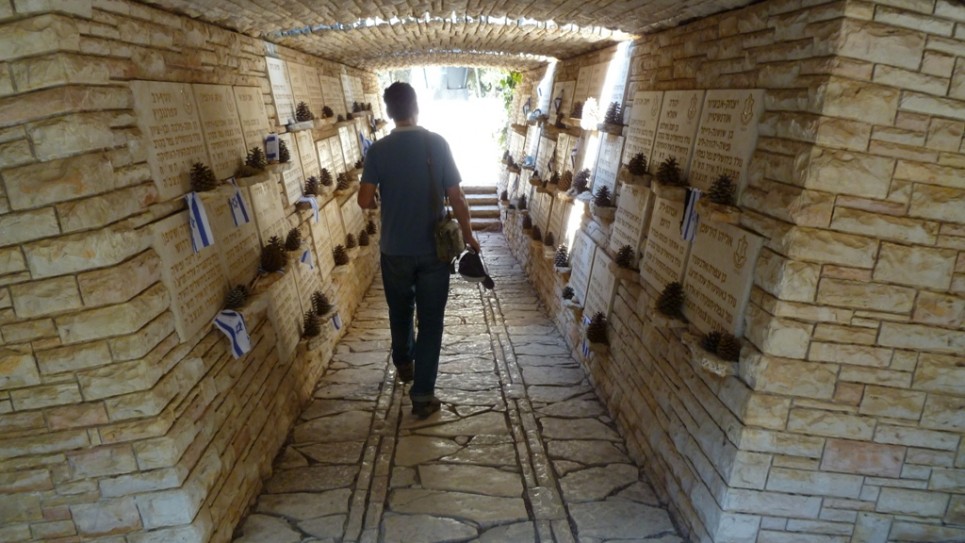 At Mount Herzl Military Heritage Site — home to the Garden of the Missing in Action — fallen heroes are honored. Prepare yourself for an emotional trip
Soon after the United Nations voted to partition Palestine, Arabs laid siege to the four tiny kibbutzim located in the Etzion Bloc (Gush Etzion). On January 15th, 1948, when the situation was desperate, a platoon of 35 young men set out for the Bloc with supplies and weapons for the settlements' defense. Leading the group was 25-year-old Palmach commander named Danny Mas.
No one knows for sure how they were discovered the next morning, but some believe that not long before reaching their destination they encountered an Arab shepherdess. Leaving her untouched, they continued on; she ran off and sounded the alarm.
During the bitter, blatantly uneven battle that followed between Palmach troops and thousands of Arabs, every single Jewish soldier in the platoon was killed. Known as the "Lamed Heh" — the number 35 in Hebrew letters — the men are buried together in a common grave in Mount Herzl's military cemetery.
The plot is located along the Military Heritage Visitors' Trail, inaugurated on the centenary of Herzl's death in 2004 and encompassing both old and new memorials. Prepare yourself beforehand, if you can, for this emotional trip. For here, monuments and gravestones are mute testimonials to the selfless courage and desperate sacrifices that made it possible to realize the Zionist dream of a Jewish state in the Land of Israel. Near the end of the trail you are painfully reminded of the price our nation continues to pay, day in and day out.