Between East And West: Jerusalem's No-Man's Land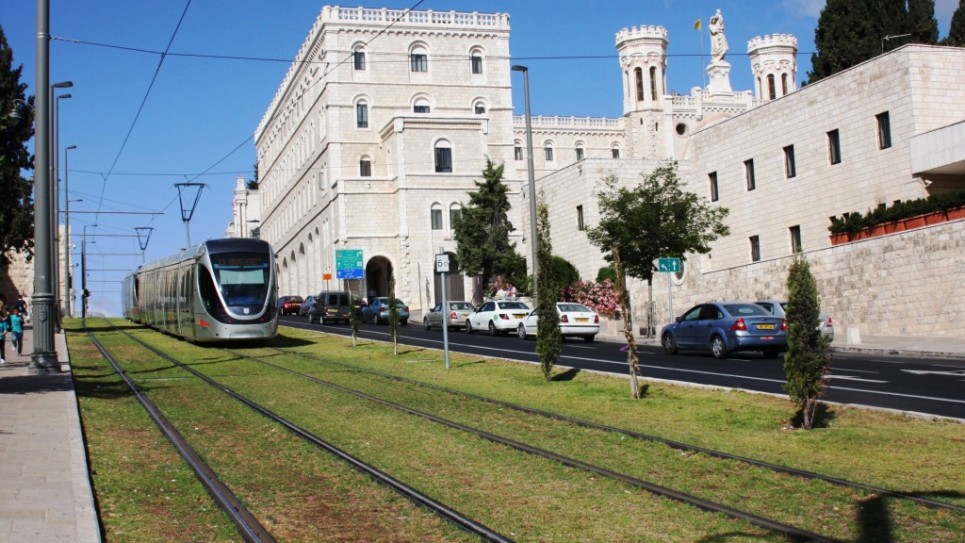 In November of '48, Moshe Dayan and his Jordanian counterpart Abdullah a-Tal marked up a map. They didn't intend to divide the city in two
One day in 1954, a patient leaning out of the window of Jerusalem's French Hospital coughed so hard that her false teeth flew out of her mouth and landed on the ground outside. Today, they would have landed on bustling Paratroopers' Road, the byway that runs between the Municipality of Jerusalem and the Old City Walls. But, at the time, there was nothing there but a no-man's land covered with twisted barbed wire, scorched armored vehicles, concrete barriers, and land mines. To top it off, Jordanian snipers stood at the ready atop the Old City ramparts.
Undaunted, one of the nuns working at the hospital volunteered to retrieve the dentures. After painstaking preparation, and with the good will of Israel, Jordan, and the United Nations, several officers accompanied the nun into No-Man's Land. Incredibly, the lost teeth were discovered among the weeds, refuse, and barbed wires — and returned to their owner.
Jerusalem's No-Man's Land was born in November of 1948, when Moshe Dayan, commander of the Israeli forces in Jerusalem, met with his Jordanian counterpart Abdullah a-Tal. Sitting together on the rough and uneven floor of a deserted house in Jerusalem's Musrara neighborhood, they marked out their respective positions: Israel's in red and those of Jordan in green.