At Ashkelon Tel, They've Found Clay Tickets But No Theater — Yet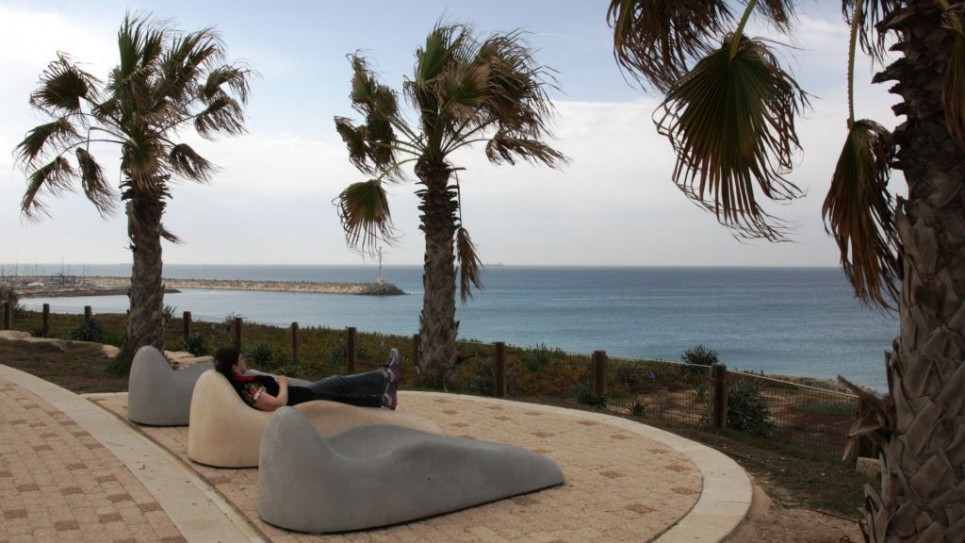 British PM William Pitt the Younger's niece started the treasure hunting in this unique southern Israeli city, and it continues to this day.
It all began with the adventurous niece of British Prime Minister William Pitt the Younger. Her name was Lady Hester Lucy Stanhope and in 1810 she traveled to the Middle East and fell madly in love with Lebanon. While she was living amidst the Lebanese Druze, she got hold of a book (or map) describing a treasure deep inside Tel Ashkelon, a manmade hill further south along the coast.
After getting permission from the ruling Turks to excavate the tel, she headed a 150-man expedition that dug for two weeks. Discovery of a large marble statue of a Roman emperor excited Lady Hester, who believed she would find the treasure within. And she instructed her workers – one of whom managed to sketch the statue right after its discovery – to break it apart. But it was empty. Discouraged, she returned to Lebanon.
Over the years the Turks performed half-hearted excavations here and there, covering them up after each attempt as they were required to do by Ottoman law. And so the site remained, until the British conquered Palestine. For two years they excavated the tel, coming up with some fascinating finds.
Finally, in 1985, archeologist Lawrence Stager arrived from Harvard, and with the blessing of the Israel Antiquities Authority has been digging Tel Ashkelon ever since. Among the site's most exciting discoveries are a forum, fabulous statues, massive fortifications, and one of the only two bronze-era gates found in Israel. Today, Ashkelon's ancient gate – the oldest in the country – is the only one that visitors can walk right through.