Apollonia, A Fortress Transformed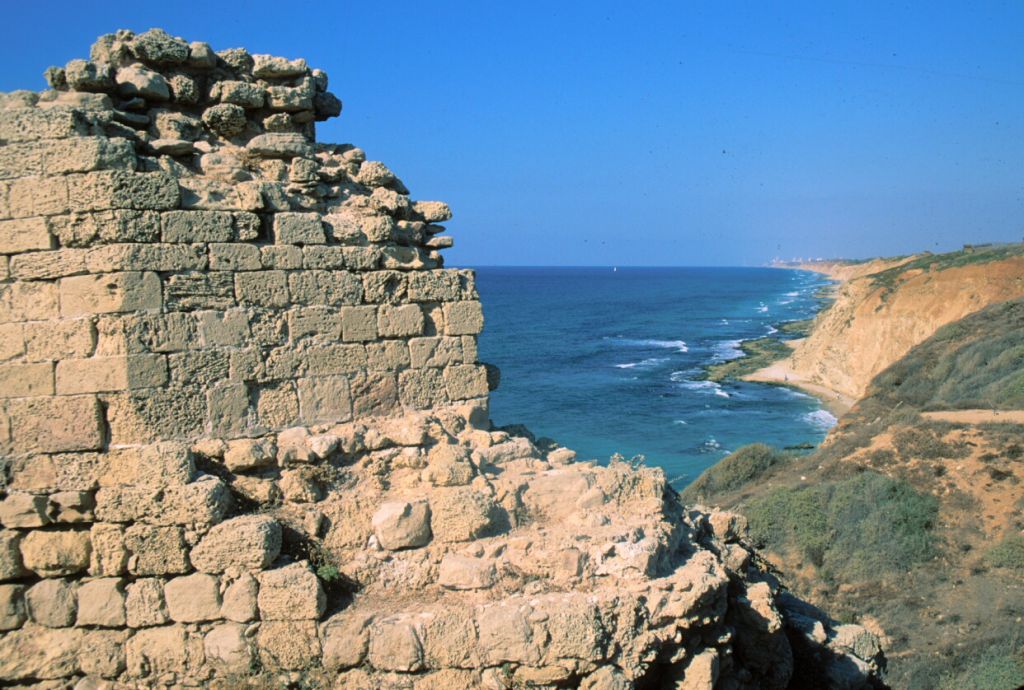 On a cliff-top high above the Mediterranean sits a last-line-of-defense dating back two-and-a-half millenia
Only a few decades ago, the best thing about Apollonia was the view from its hovering cliffs. A small collection of Crusader ruins peeking out from within the weeds, Apollonia was located high above the Mediterranean Sea about 10 miles north of Tel Aviv and offered a great venue for a romantic outing. Indeed, over the years we often shared a picnic while watching waves crash against the rocks below.
We always walked down to the shores, as well, having a wonderful time climbing on and around huge blocks that had tumbled down from the Crusader fort above. One unforgettable day we even stumbled upon a man soaking up the sun while lying on his back stark naked – except for a hat.
At the beginning of the current millennia, however, we discovered that Apollonia of the crumbling walls and barely recognizable ruins had been transformed into a splendid national park. Overnight, it seemed, there was something more to Apollonia than a fabulous view: there were citadel walls, a medieval gate, a kitchen, a banquet hall, and the all-important citadel keep. Remains of a Roman villa had been discovered near the entrance to the national park, and workers had cleared out and reinforced the moats that surrounded the citadel and the crusader city.
Apollonia dates back to the seafaring Phoenicians, who called the settlement that they founded in the sixth century B.C.E. Arshaf after their war god Reshef. The place was perfect for their needs, since not only was there a small natural harbor in the sea, crucial for the commerce they carried out, but there were also masses of murex snails readily accessible on the shore. That spelled money to the Phoenicians, who used crushed snails to produce purple dye for royal robes. Besides, the weather was wonderful at Apollonia, where a breeze from the sea meant it was cool even in summer.