A Turtle Diary On The Alexander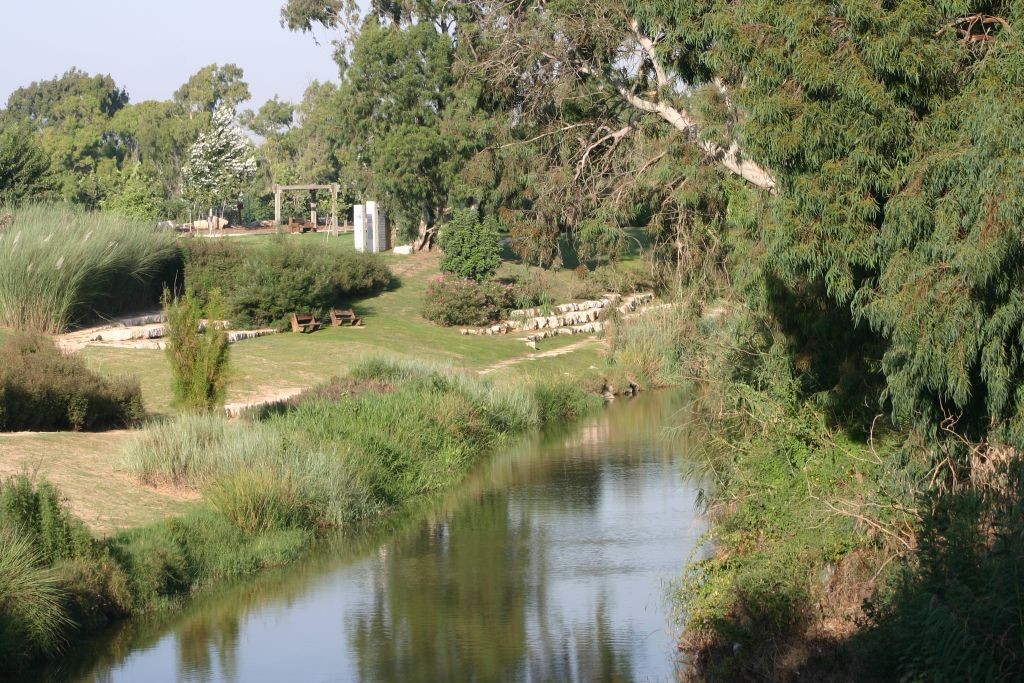 The largest freshwater turtle in the world, the Nile soft-shelled finds sanctuary on the banks of a rehabilitated river.
Halfway through a delicious riverside walk with a guide from the Jewish National Fund, we asked when we would be coming to the end of the "model river rehabilitation trail" that I thought we were on. He began to laugh. "We haven't even begun," he told me. "I've been saving the best for last."
Soon afterwards, we came to a bend in the river. Just at that point, the southern bank was crammed with thick, natural foliage that reflected in the water. In sharp contrast, lush green lawns on the opposite bank slanted gently down to the river. The sight was absolutely breathtaking and I wasn't surprised when our guide stated proudly that we had reached the Model River Rehabilitation portion of the Alexander River.
One of our favorite jaunts is a stroll along the Alexander River (officially called a stream but, for Israel, big enough for us to call it a river), which runs from the Samarian Mountains to the Mediterranean north of Netanya. The outing, which begins at a delightful site called Turtles Bridge, includes birds, flowers, fish and reptiles, along with gorgeous landscaping and wonderfully flowing water.
Because this is a completely level region, an observation balcony above the river offers a fantastic view of what were once the swamps of the Hefer Valley. Then, on a wooden walkway next to the water, you get a first-hand view of the river's Nile Soft-Shelled Turtles. The largest species of freshwater turtles in the world, these reptiles can be up to 1.2 meters (4 ft.) long and weigh as much as 50 kilograms (32 lbs.). Incredibly, they swam to this region all the way from Central Africa.